Carter McClung Earns CSLP® Designation
---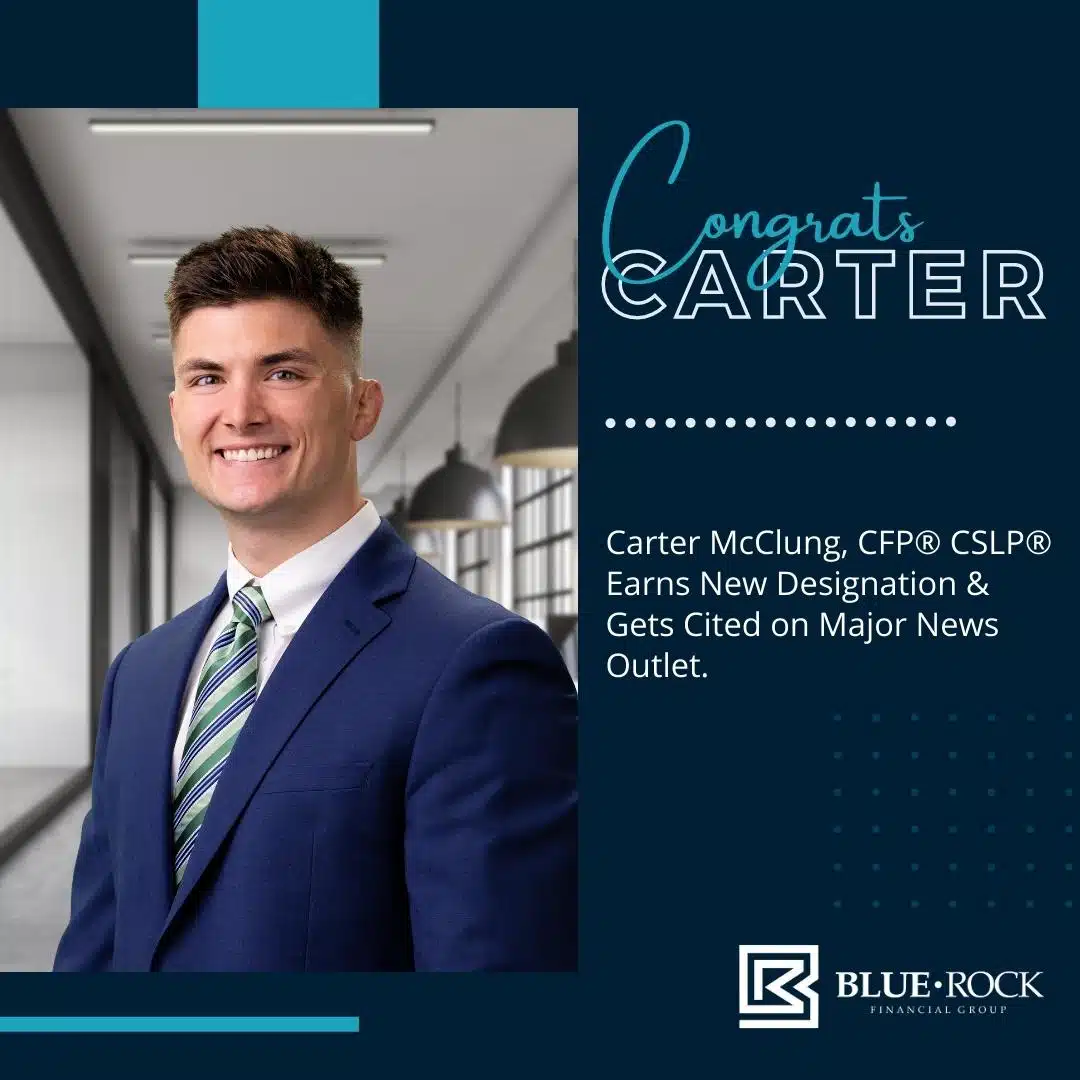 Blue Rock Financial Group is pleased to announce that Carter McClung, CFP®, CSLP® is the only CFP in the state of Delaware who has the Certified Student Loan Professional (CSLP®) designation. This designation is specific for financial professionals focused on providing advice regarding the repayment of student loan debt.
Student loan debt is unlike any other debt out there today for a few reasons:
There are income-driven repayment plans (REPAYE, PAYE, IBR, and ICR) each having nuances to qualify for.
There is loan forgiveness optionality – whether that's public service loan forgiveness or long-term debt forgiveness. Which depends on being on the right repayment plan for the right amount of time.
For income-driven repayment plans, the level of income matters significantly to determine the amount you pay annually, so planning around your income becomes very important.
Refinancing and consolidating is a major factor to consider for private loans or federal loans depending on your current and projected future income, loan type, & much more.
Student loan debt is complex and having the appropriate skillset to approach student loan debt will help avoid costly mistakes and reduce the stress around loan repayment.
We asked Carter what having the CSLP® designation meant to his work:
"Student loans are under-discussed and with more and more young professionals and parents acquiring loan debt, there's a massive opportunity to provide value. I've created plans that have saved individuals over $100,000 in lifetime student loan repayments and it feels awesome to provide this high level of specialized knowledge."
If you or someone you know has six figures of student loan debt and is looking for the best way to repay their loans – reach out to Carter!