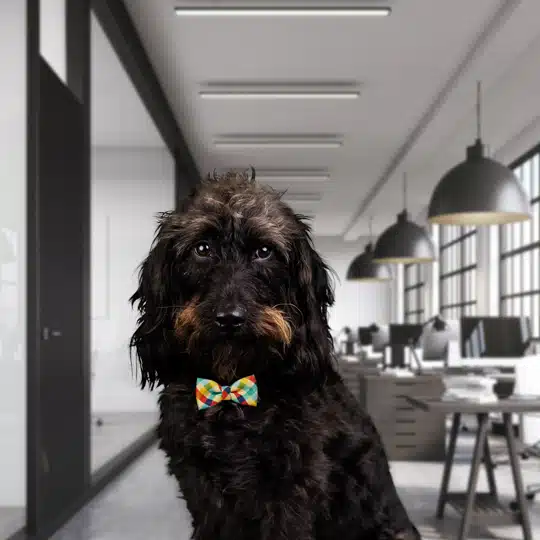 Director of First Impressions
Stache takes his position as Director of First Impressions at Blue Rock Financial Group very seriously. It is his responsibility to greet Blue Rock clients with a positive, friendly attitude. In addition, Stache has single-handedly spearheaded Blue Rock's company morale program, which consists of Stache receiving lots of pets and treats from the Blue Rock team and clients. It is one of Blue Rock's most successful programs to date. When Stache isn't busy making people smile, you can find him enjoying snuggles from his family in his spare time.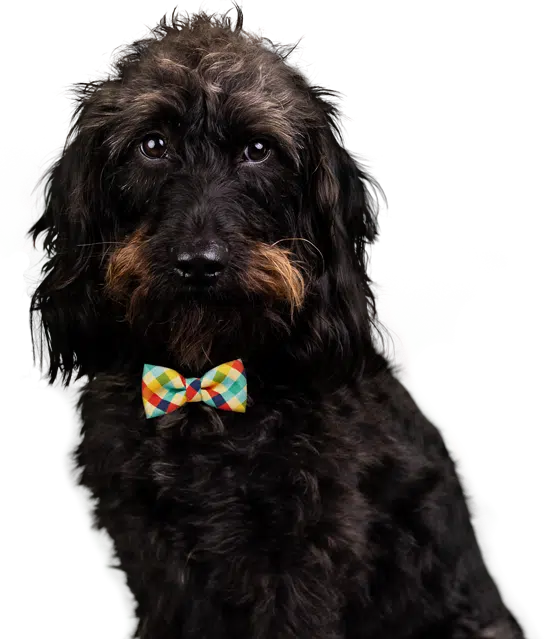 Graduated Summa Cum Laude with a Bachelor's Degree in Tail Waging & Stress Relief from Good Dog University.
---
---
As of 2021, Stache has maintained an impressive 5-star rating throughout his career for Best in Show, Good Boy, and is ranked #1 in Delaware's Most Successful Company Dogs.